Rove
At Rove, we believe in honesty, simplicity and transparency. Our goal is to provide customers with the highest quality products that taste great and are created with them in mind. Welcome to our brand, where the best is always getting better.
Set your delivery address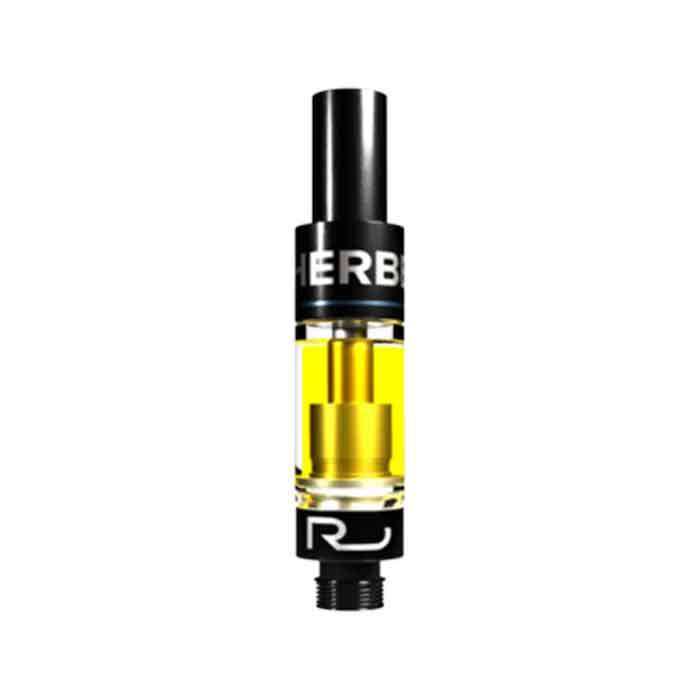 An indica-leaning hybrid, Sherbet delivers a powerful, heady buzz. The creamy aroma is accented with notes of skunky citrus, berry, and a candy-like sweetness similar to its parent strain, Girl Scout Cookies. Stress, tension, and sour moods melt away with the carefree mindset and physical relaxation that comes with this rich concentrate.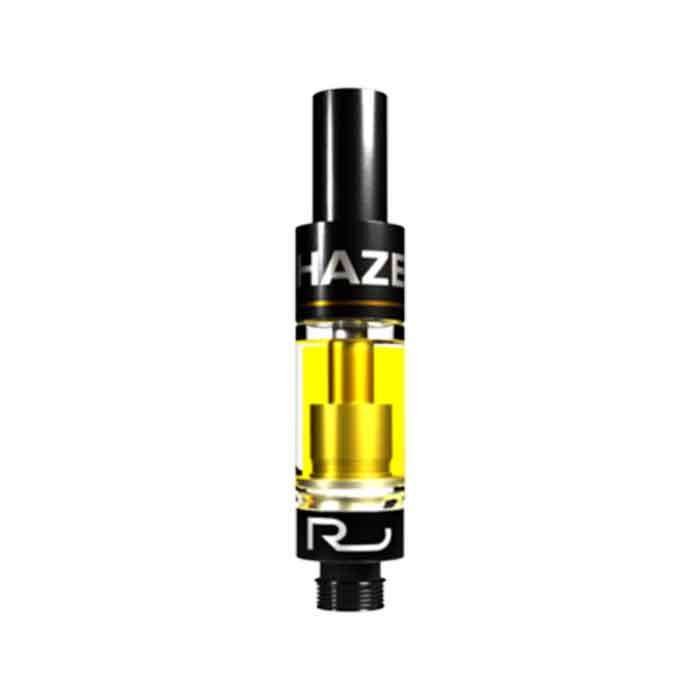 Stemming from roots in the high altitude grows of the Santa Cruz Mountains, this truly west coast blend is sativa dominant. It drops a sweet mix of lemon-heavy tropical flavors right on the palate. Bolstered with earthy undertones, its cerebral high provides a high-energy and creative buzz that is sure to bring out the best of a sunny California day.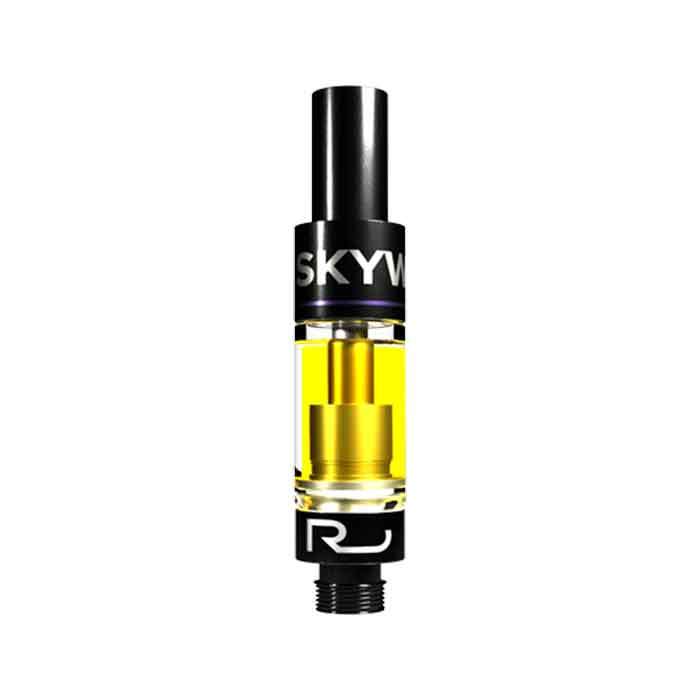 Skywalker, an Indica dominant cross between Blueberry and Mazar, is ideal for those who suffer from mild pain, insomnia, stress or anxiety. Users of this potent strain are treated to an out of this world experience, punctuated by deep body highs and feelings of euphoria. Spread the earth beneath your feet and let the forces guide you.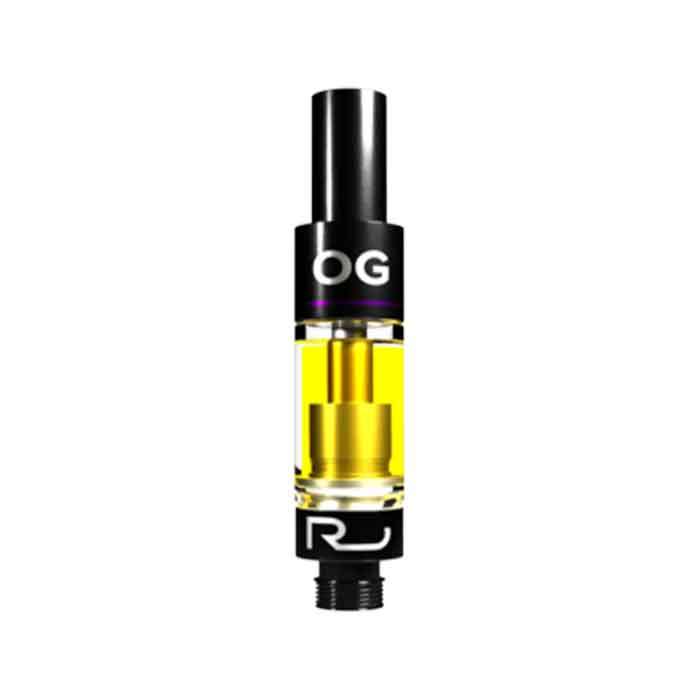 This indica dominant blend is one of our most potent and fastest acting. With hints of earthy pine and a floral sweetness, it is a top nighttime remedy that can provide a heavy body sensation and relief from pain, insomnia, and lack of appetite.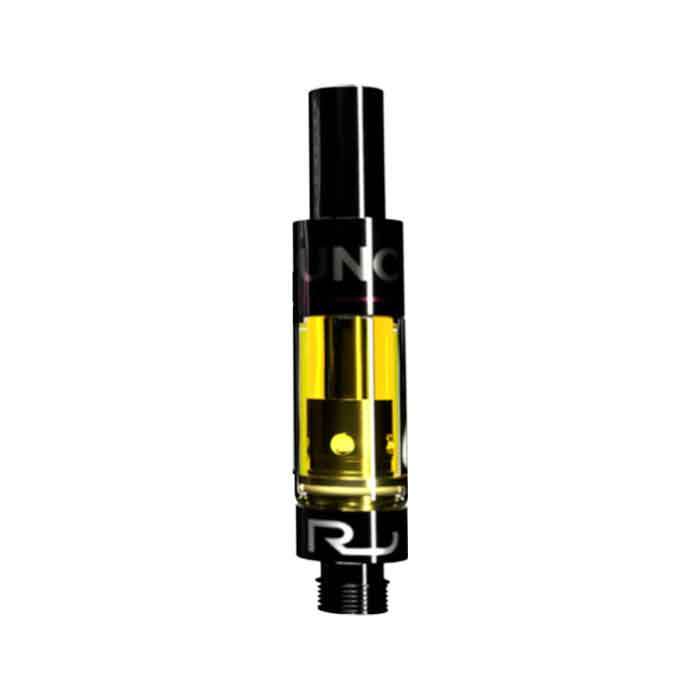 The euphoria will settle in to the rest of your body while you savor its sweet fruit medley. Rove is pumped to offer this feisty sativa – good for managing stress, minor body aches, and nausea. Let punch be the spark that lights the fire in your day, that brings the party to the people.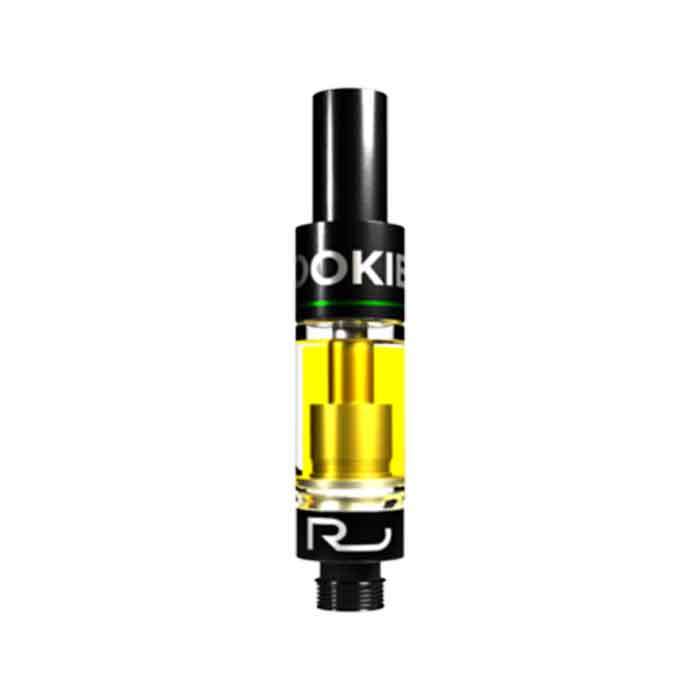 Each puff of this relaxing indica dominant hybrid should bring relief to both body and mind. Our blend promotes a sense of well-being to enhance both active and meditative lifestyles. Its pleasant sweetness, a likely influence for its name, is accompanied by subtle notes of citrus and fruit for a truly modern cannabis taste.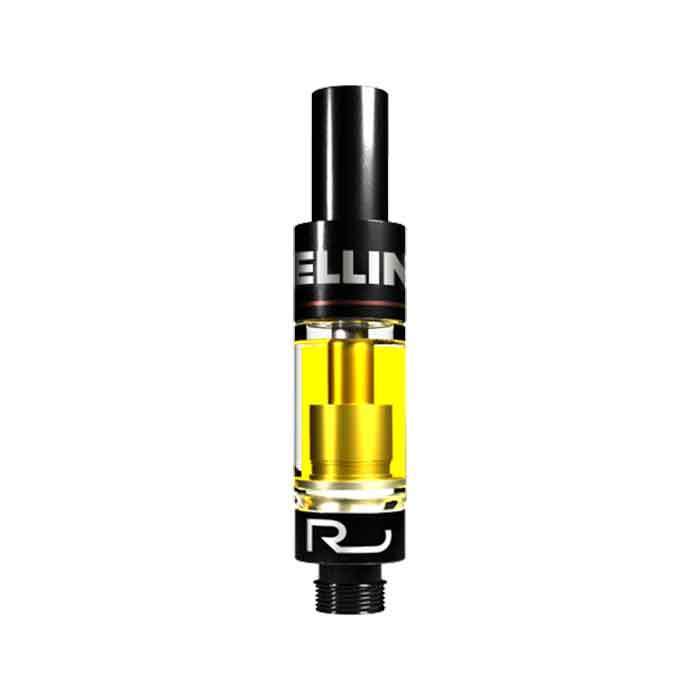 Brunching this weekend? Be sure to BYOB – Bring Your Own Bellini! A sweet peachy puree of fruity flavor, our Bellini vape is so easy to smoke you may want to grab two. Developed for its mellow buzz, this pen boasts citrus rind aromas. Perfect for relieving stress and quelling nausea, the Bellini is an all-time Rove favorite. Cheers to a truly great vape!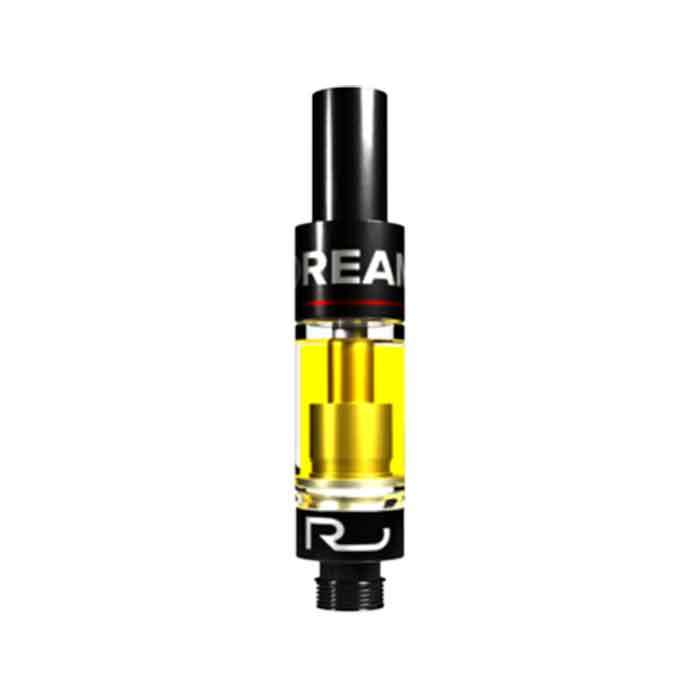 This Blue Dream, Strawberry Cough cross is a sativa dominant hybrid. It balances full-body relaxation with gentle cerebral invigoration. With a sweet strawberry aroma, it delivers swift symptom relief without heavy sedative effects. The high THC content will awaken your senses and may relieve symptoms of pain, depression, and nausea.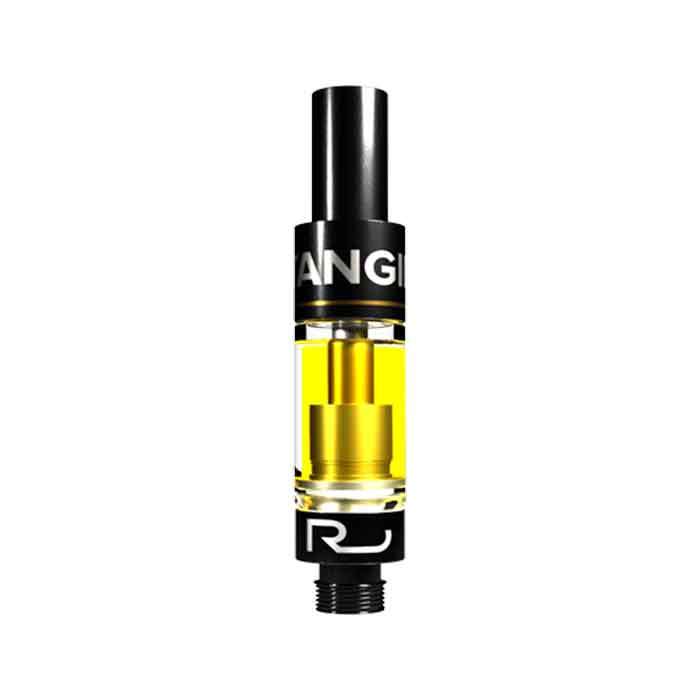 Euphoria, happiness, and relaxation – these are the states that will slowly inundate your senses. This strain has strong, feel good powers that tingle and motivate. Let your spirit fizzle and your creativity pop as Tangie hits home with sweet citrus notes, bringing out your vibrant side. Color every moment with Tangie!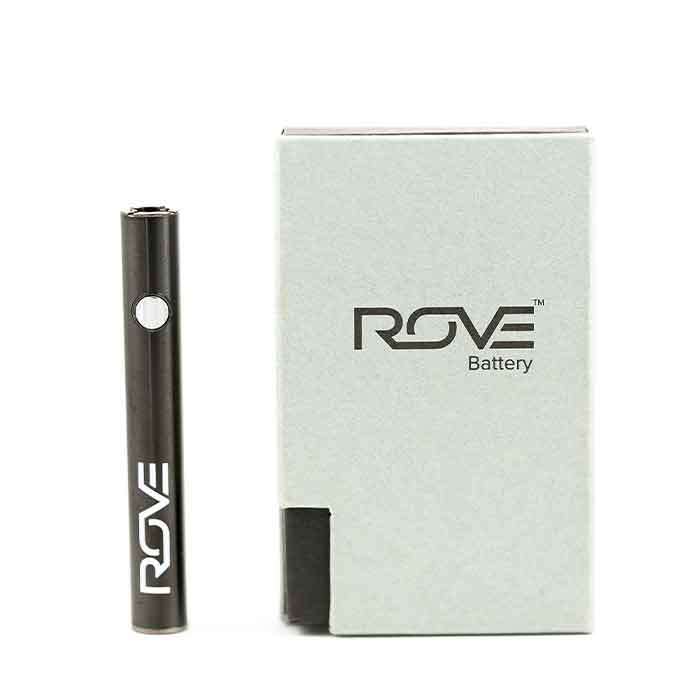 400 mAh, Preheat functionality, and a spring-loaded connection pin all in a thin profile push button battery.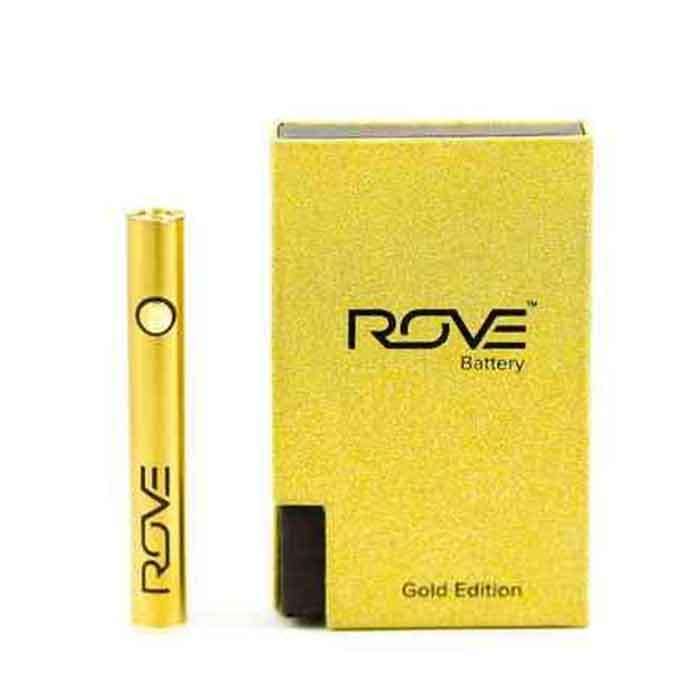 400 mAh, Preheat functionality, and a spring-loaded connection pin all in a thin profile push button battery.