Smoakland
Welcome to Smoakland! Originally founded in Oakland, Smoakland provides customers with quality, high-THC products to meet any and all needs.
Set your delivery address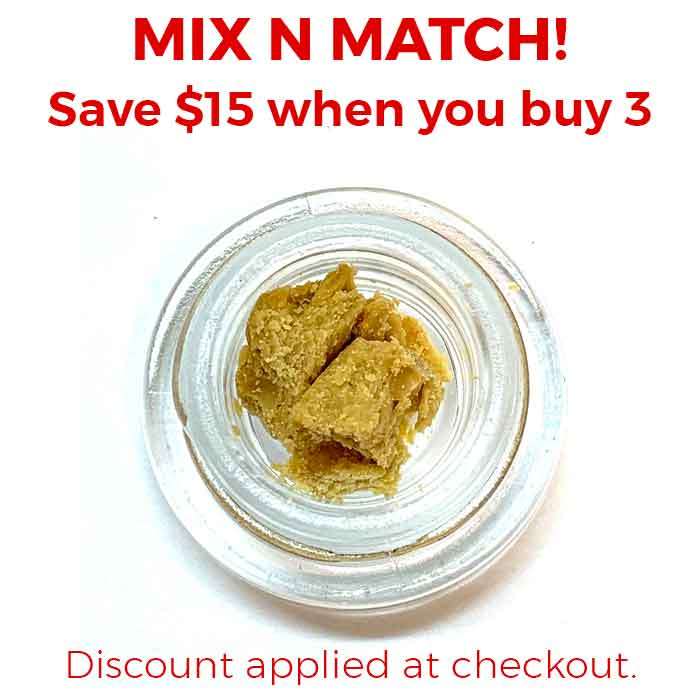 The love child of Gelato #25 and South Florida OG, Biscotti is an indica dominant strain known for its delectable taste and heavily relaxing effects. Perfect after a long day when a calming yet happy wave of effects is needed.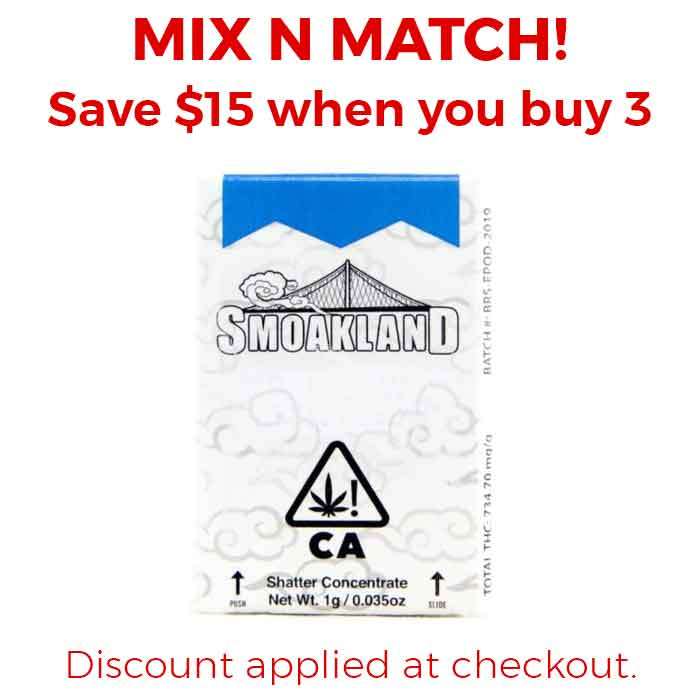 3x Crazy is an Indica Dominant Hybrid that gets its name from its 3 way cross between OG Kush, Bubba Kush, and Grandaddy Purple. You first feel its effects clear your mind. Stimulating it briefly before the weight drops into your body to bring full-body comfort. Perfect for pain, muscle spasms, tension, and insomnia.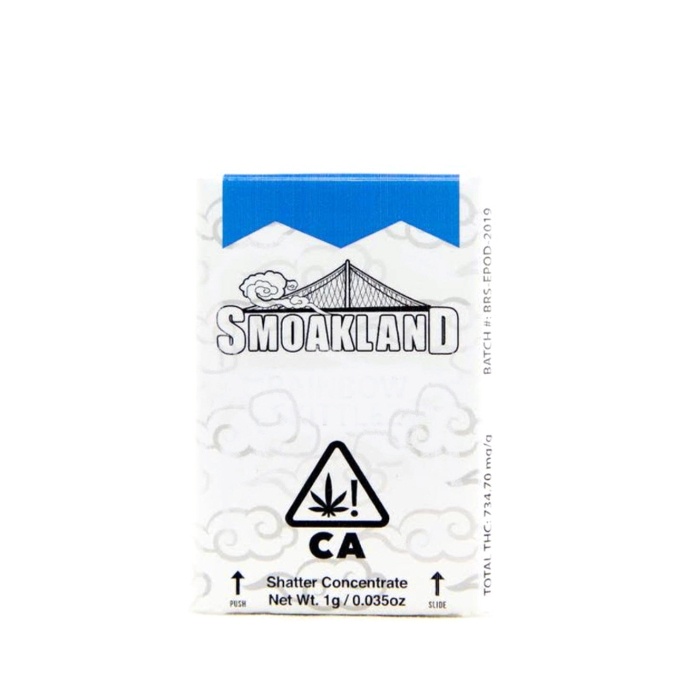 This indica-dominant strain has a refreshing mint taste and a creamy finish. Expect a blissful high that leaves you carefree—the ultimate afternoon delight. MINTZ is excellent for binge-watching mindless movies with your friends and or just recuperating from your day.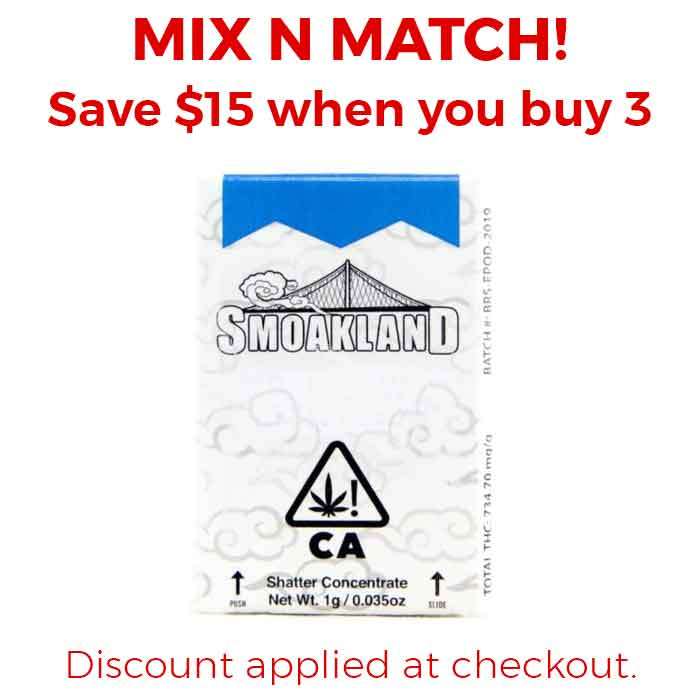 Lodi Dodi is a sativa-dominant hybrid that carries a sweet, unique flavor of tropical fruit and fresh wildflowers. The pungent aroma leads the way towards a cerebral buzz, known to spark creativity and a boost of energy that will turn any task into a more enjoyable adventure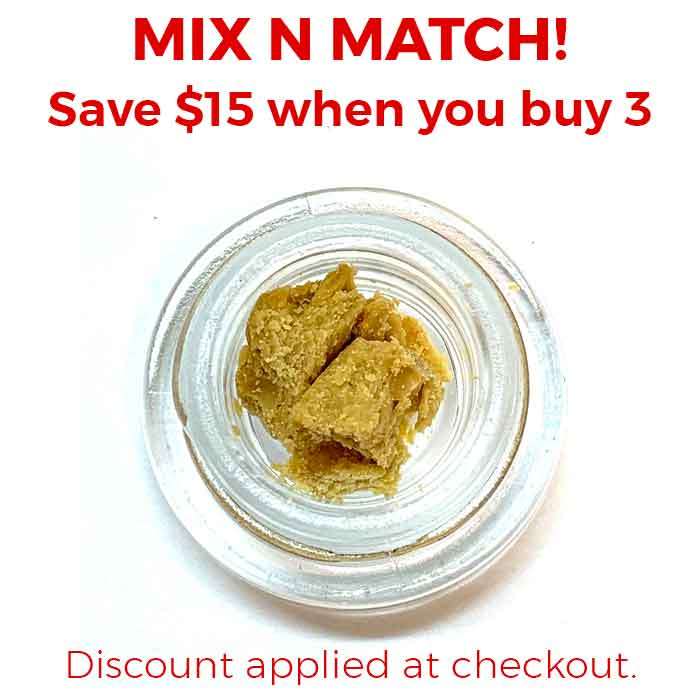 Fruity Pebbles is an unknown hybrid strain that takes genetics from Green Ribbon, Granddaddy Purple, and Tahoe Alien to create a tropical, berry flavor reminiscent of the cereal. The euphoric effects will keep you happy when you're stressed and help you catch some sleep when faced with insomnia. Sit back, relax, and pour yourself a bowl of Fruity Pebbles.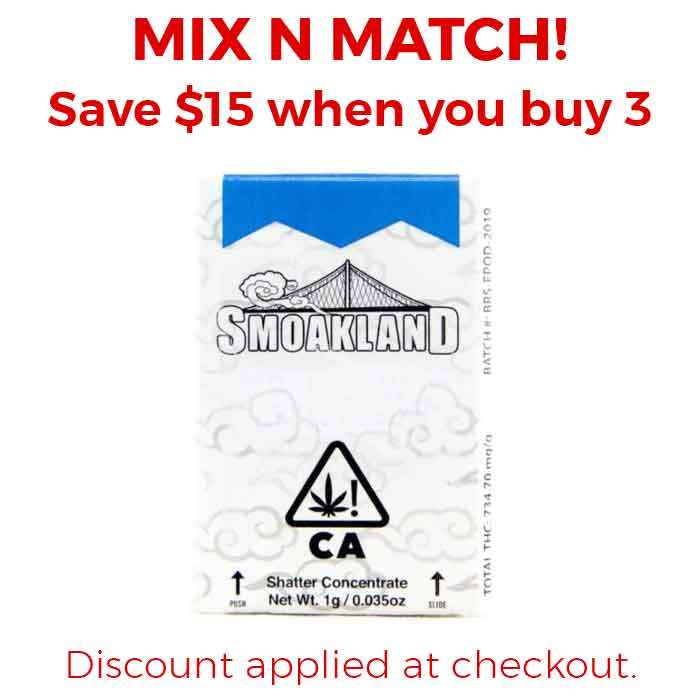 Cherry Dosi is a heavy-hitting indica dominant hybrid bred from parent strains Dosidos and an unknown Cherry Pie phenotype. This strain offers a rich sweet and earthy taste with a light lingering cherry flavor. Cherry Dosi is great for relaxation and calming nerves.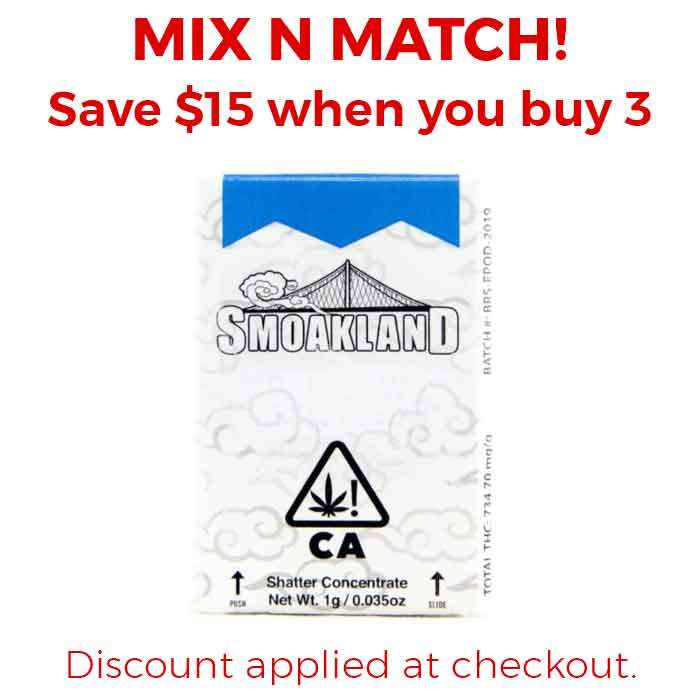 Blue Dream delivers swift symptom relief without heavy sedative effects. This makes Blue Dream a popular daytime medicine for patients treating pain, depression, nausea, and other ailments requiring a high THC strain.